Brilliant Generation Badminton Academy
BG Badminton Academy exists to ignite the passion for badminton in all.
We provide you with world-class badminton coaching at convenient locations around Singapore and a wealth of free online resources.
Whether you are an absolute beginner, a recreational player, or an aspiring National Shuttler, we are here to help you reach your goals and dreams.
Passion. Determination. Motivation.
Hey there,
My name is Gerald Ong and I am the second-generation owner of BG Badminton Academy.
My father, Louis Ong, had a vision to develop the local badminton scene in Singapore. After many years as a badminton coach, my father pursued his vision, and BG Badminton Academy was born in 2003. The early days were tough. The SARS outbreak hit Singapore the very same year, and we had to close for three months.
I saw first-hand my father's determination to carry on no matter how hard it was. Since the re-opening, my father worked tirelessly to grow the academy, teaching passionately in schools such as Yew Tee Primary, Choa Chu Kang Primary, Boon Lay Secondary and many more. We've come a long way since then.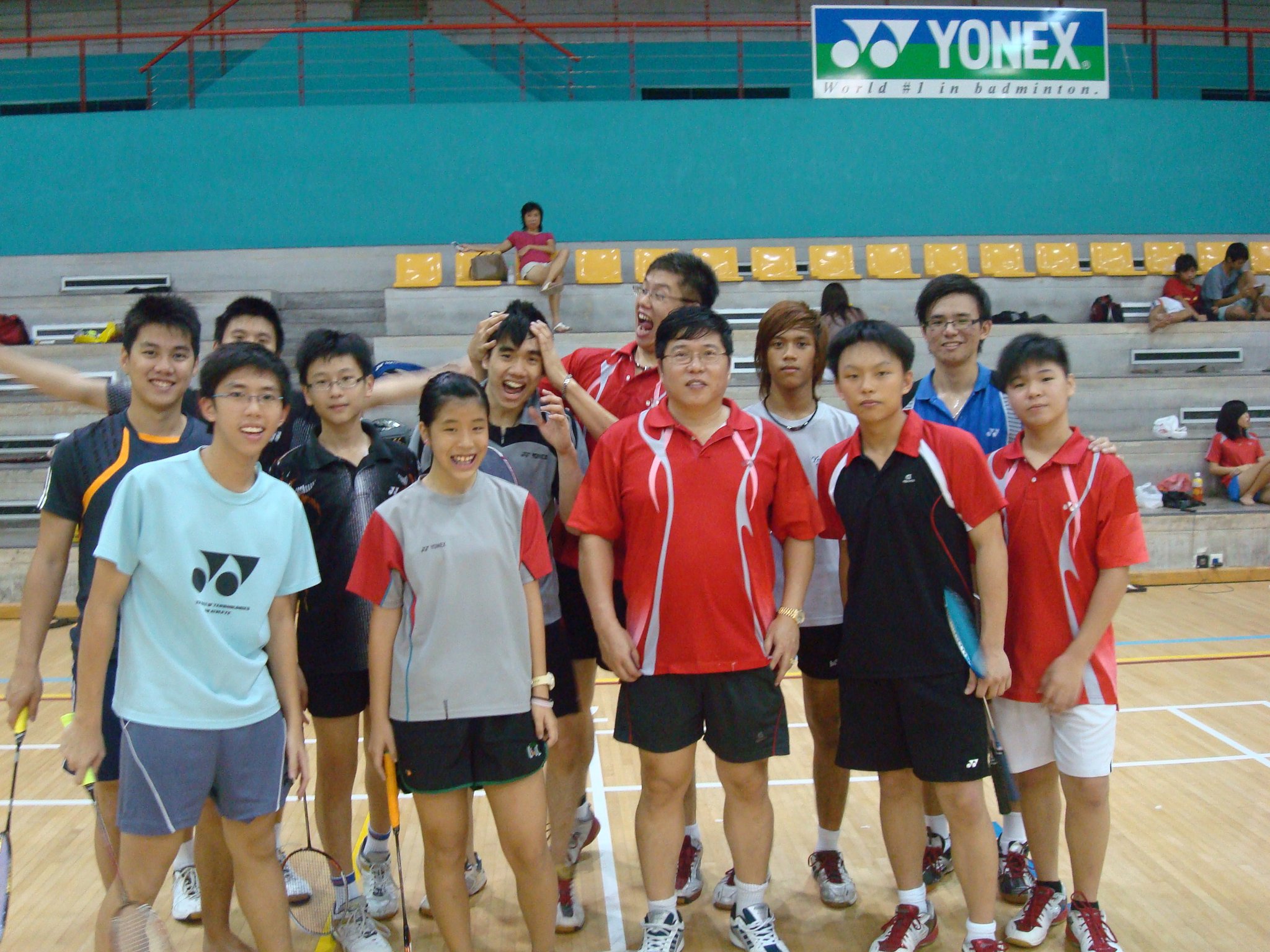 My father with one of his first groups of aspiring champions at BG Academy in 2004
Everyone Can Be a Great Badminton Player
I'm proud to say that BG Academy has the most talented and dedicated coaches in Singapore – we've trained more than 1,000 students and developed many high-profile athletes such as Youth Olympian Bernard Ong, National Shuttlers Fiona Seah, Deline Quek, and yes myself, Gerald Ong!
We've also helped many students fulfill their dreams and enter Raffles Institution, Raffles Girls' School, St. Joseph's Institution and other top schools through the Direct School Admission (DSA) scheme. We believe that everyone can be a great badminton player. We are here to develop your full potential.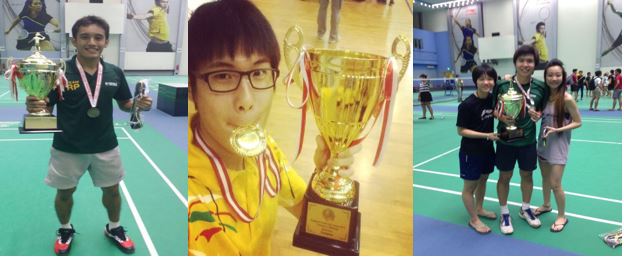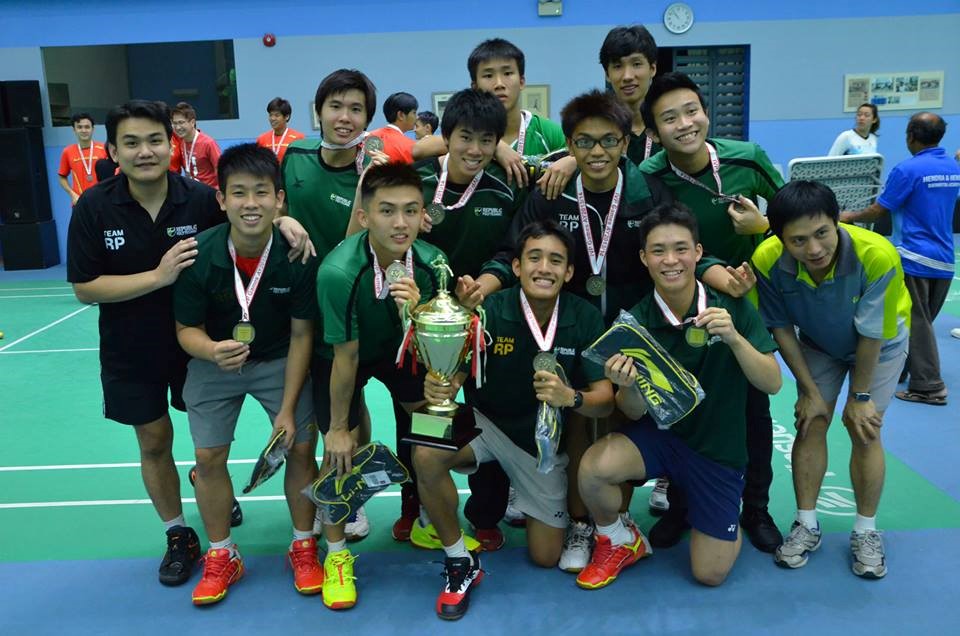 We don't just have fun. We win tournaments too!
Badminton as a Lifestyle
As badminton became more popular in Singapore, my father faced numerous new challenges, such as the great difficulty in securing badminton courts needed to develop young talents. Believing strongly in the next generation of aspiring coaches, my father left the coaching scene and I inherited his vision to further develop the local badminton community.
After my retirement as a National Shuttler in 2014, I focused my attention on solving the challenges faced by the Singapore badminton community. The challenges were many. Both new and experienced players found it hard to find quality badminton lessons. There was also a lack of knowledge about effective training methods, causing many coaches to use "punishment-based" methods to train our talents. It pained me to personally witness such methods – I saw too many people with so much potential lose their passion, giving up their dreams and aspirations. I want to change all that. Badminton should be fun. And it IS fun!
I believe that everyone has talent. With the right guidance, everyone can be a great badminton player. I've tried countless training methods for many years, and I would like to share a fun and effective system I developed to bring out your full potential – the BG Academy System™. We have both Group and Private training classes to meet all your goals.
I'm working really hard to make it easy for you. I arrange convenient training times and locations, connect you with the most passionate coaches and share lots of helpful information online.
Badminton has been my life, and I want to ignite the passion for the sport in you.
Cheers,
Gerald Ong
National Shuttler 2014
SEA Games Bronze Medalist 2011
Want a free consultation with me now?
Call / WhatsApp Message me at 9632 5481
Email me at enquiry.bgacademy@gmail.com
---
Mailing Address: 

BG Badminton Academy Singapore
409 Choa Chu Kang Avenue 3 #13-317 
Singapore 680409
Helpful Resources: